| | | | | | | |
| --- | --- | --- | --- | --- | --- | --- |
| Sunday | Monday | Tuesday | Wednesday | Thursday | Friday | Saturday |
| | | | | | | |
| | | | | | | |
| | | | | | | |
| | | | | | | |
| | | | | | | |
Wed Apr 13
6:30 pm to 8:00 pm
Poetry & Horror with Rachel Hinton
Wednesday Apr 13th 6:30 pm to 8:00 pm
@ Kellogg-Hubbard Library, 135 Main St, Montpelier, VT 05602
How can poetry, with its often-elliptical effects, its oddness, and its unexpected turns, produce effects similar to that of horror? We can look at examples of chilling and/or dreamlike imagery in published poems, examine how they create their effects, then try our hands at creating our own. Facilitated by Rachel Hinton, MHS graduate whose book Hospice Plastics won the 2020 Cowles Poetry Prize. Attendees joining via Zoom will need to register in advance at www.kellogghubbard.org/adult-programs.
Find Out More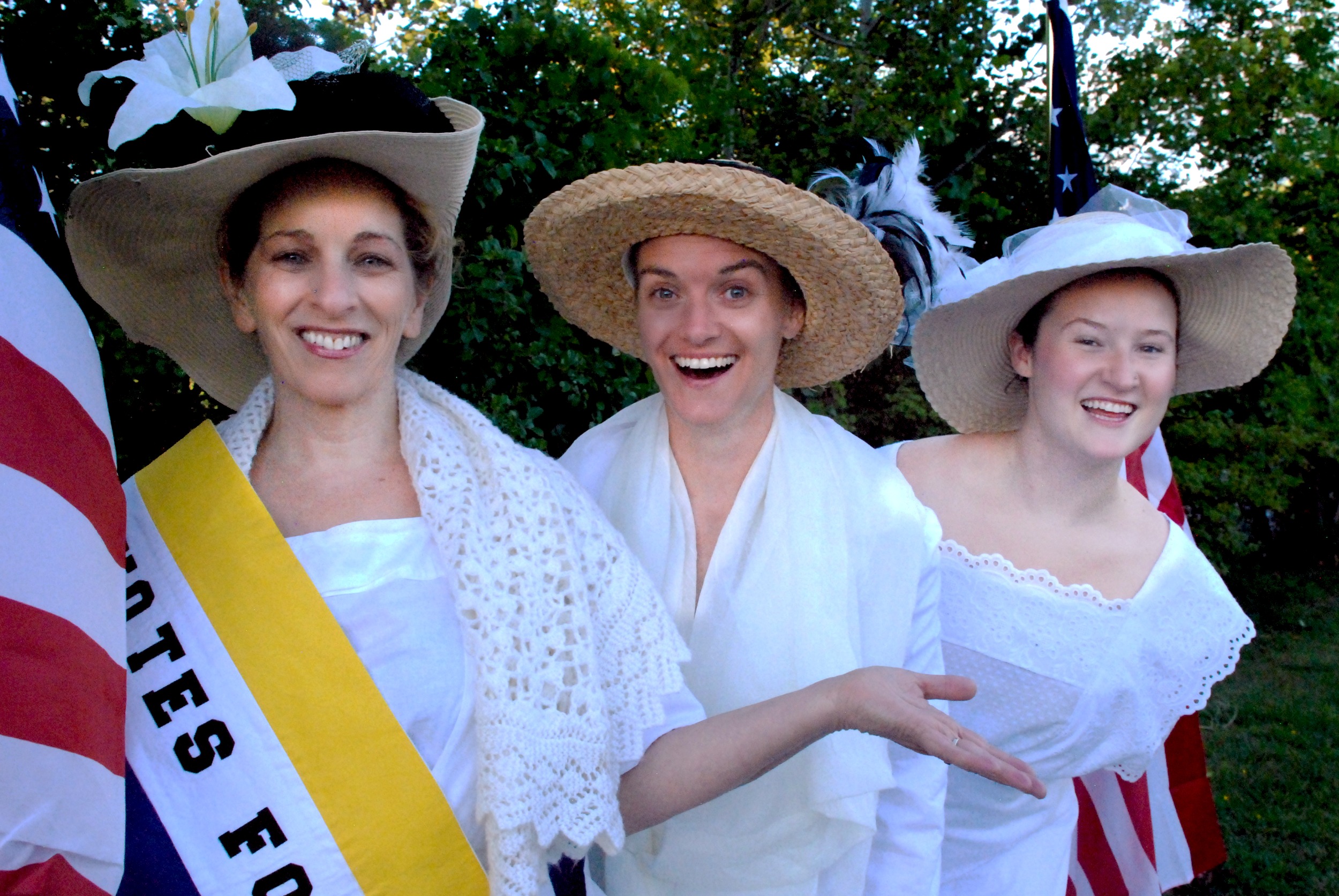 Fri Apr 15
7:30 pm to 8:30 pm
New Play Explores Women's Suffrage
Friday Apr 15th 7:30 pm to 8:30 pm
@ Montpelier City Hall Arts Center, 39 Main St, Montpelier, VT 05602
Categories:
Arts and Culture
The Suffragist Reenactment Society, an original play, completes its Vermont tour with a final performance in Montpelier. Covering the period 1848-1920, the Suffragist Reenactment Society is a fast-paced journey through the history of how women fought for and won the right to vote in the United States. Vermont actors Kathryn Blume, Sarah Mell, and Julia Sioss reenact the determination of suffragists from Susan B. Anthony to Ida B. Wells while addressing the complex interplay of race and gender in the suffrage movement and its continuing impact. Full of fun, facts, and historical figures, the play asks audiences to consider the stories we hear and, more importantly, those we don't, when we teach and learn about the history of social movements. With a running time of approximately 60 minutes, the play is appropriate for ages 12 and up. For the safety of staff, patrons, and guests, face coverings while in the theater and proof of vaccination or negative COVID test are required. While there is no admission charge, tickets are recommended. Reservations at https://bit.ly/suffragistreenactment.
Find Out More
Community Calendar
Looking for additional events in our region?