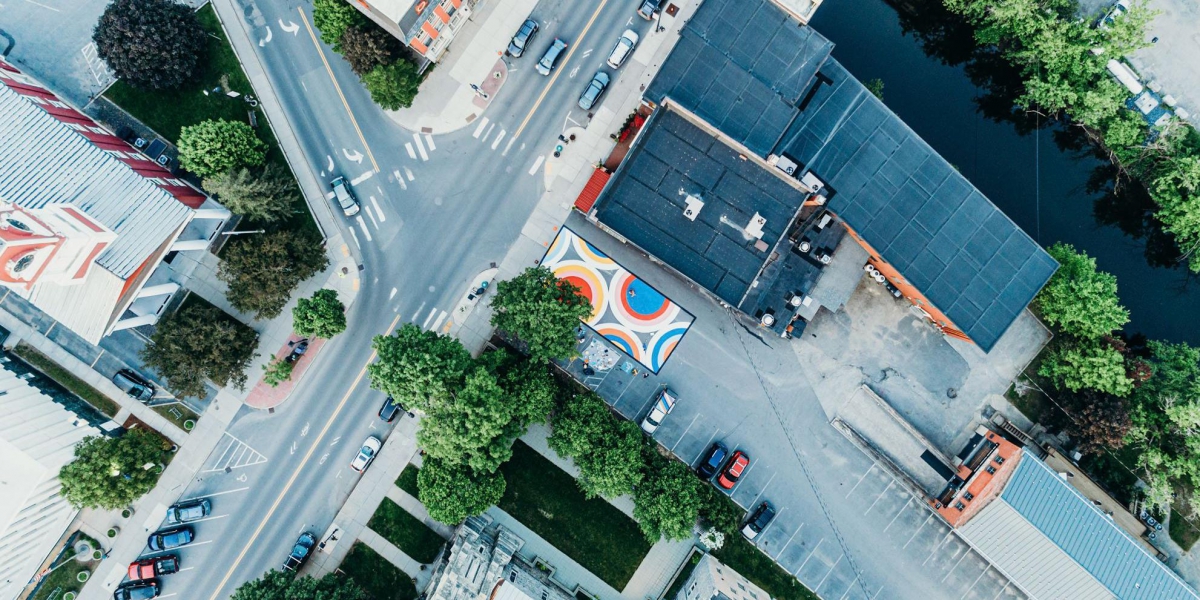 Downtown Beautification
Photo by Ben Carpenter of our public art project at the 60 State Street parking lot in downtown Montpelier.
Every day, we make Montpelier beautiful. We plant and maintain flowers that adorn our city streets and City Hall Plaza, create public art like the North Branch River installation, bring a holiday twinkle to our downtown streets, add new benches and trash cans downtown, and organize Montpelier's Green Up Day. Your support helps us create those moments where people can't help but wonder at what a beautiful city we live in.
Open Call to Artists!! Montpelier Alive seeks artists to paint creatively, and professionally, our new city benches. The benches were made at Arcana Studio and are uniquely shaped like the letter M. Read more and apply to be one of our chosen artists here: BENCHES
Public Art Master Plan
The Montpelier ArtSynergy Project was a community initiative, in collaboration with Montpelier Alive, the City of Montpelier, and the Community Engagement Lab, that developed a strategic Public Art Master Plan and community-wide vision for how public art can be integrated into the framework of the City of Montpelier.

Community Quilt
Montpelier Alive's Tumbling Blocks Quilt, installed in March 2021 at the Montpelier Transit Center, serves to stitch together our community.

60 State Street Asphalt Mural
Our mural at 60 State Street, designed by local artist Rob Hitzig, brings color and vibrancy to a downtown parking lot.

North Branch River Art
Like a piece of jewelry highlighting our river, next to the Langdon Street Bridge. Inspired by an art installation in Quebec City in 2008.

Community Projector Project

Our new Community Projection project, in partnership with the Montpelier Public Arts Commission, provides a world of possibilities to showcase artwork in our downtown.