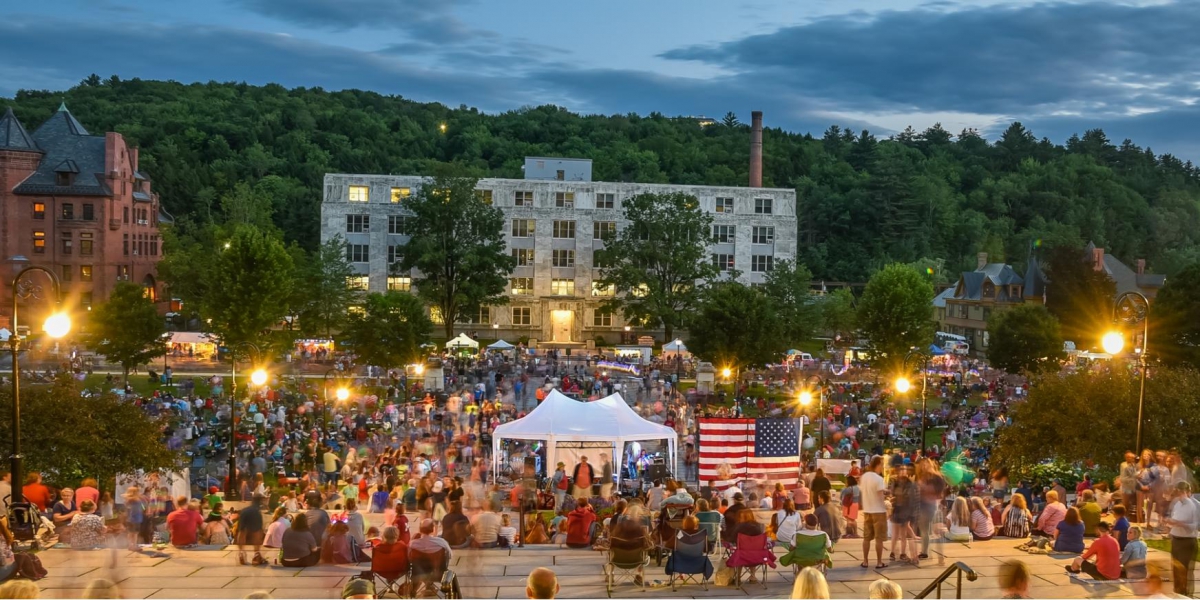 See & Do
We know you're going to have a great time visiting us!
Whether your passion is the great outdoors or a great night on the town, we invite you to come play in Montpelier and central Vermont.
Community Calendar
View full calendar
05/6
4pm
to
7pm
05/6
4pm to 7pm
The Front presents "inside&out" by Hasso Ewing
@The Front
See "inside&out," a solo exhibit of new work by Calais artist Hasso Ewing, at the Front gallery from 6 May through 29 May, 2022. Ewing explores concepts of inner and outer worlds and the relationship between self and other through the experiences in her plaster gauze figures.

Ewing joined the Front in 2015 and has shown at Kent Museum, Vermont Council for the Arts, the Garage and Highland Center for the Arts.

The ...
Visit Event Page
05/7
9am
to
1pm
05/7
9am to 1pm
Capital City Farmer's Market
@133 State Street, Montpelier, VT 05602
It's finally here! The much awaited outdoor summer season kickoff is May 7th! We'll be open EVERY Saturday through October, 9am-1pm at 133 State Street! Join us for the freshest local produce, food and artisan goods, and chat with the local farmers that keep us eating well! Live music begins at 10am! Visit our website for the lineup of vendors, and sign up for our weekly newsletter to get all the latest updates! https://www.capitalcityfarmers ...
05/11
7pm
to
8pm
05/11
7pm to 8pm
"A Slice of Life" Storytelling
@Kellogg Hubbard Library, 135 Main St., Montpelier, VT 05602
"A Slice of Life" is an hour-long, in-person gathering at the Kellogg-Hubbard Library during which participants share a true story related to one of the themes of the evening. Interested storytellers submit their names in advance. Names will be drawn at random during the event. Approximately 10 storytellers will have the chance to share a five-minute story. Those who wish to listen and not tell a story are encouraged to attend. The themes for ...