Taste of Montpelier Food Festival
Taste of Montpelier Food Festival, presented by Hunger Mountain Co-op
Saturday, September 10, 2022
The Taste of Montpelier will bring the best of Vermont's culinary scene to the heart of its capital city. The Taste of Montpelier promises to be unique among its peers: seamlessly integrated into a downtown, with events that appeal to foodies and families alike and world-class entertainment paired with world-class food. Free admission.
---
Sat Jun 25
8:00 am to 9:30 am
World of Birds Walk
Saturday Jun 25th 8:00 am to 9:30 am
@ New Shelter, Hubbard Park
Categories:
See & Do
See & Do
Dine
Outdoors
Arts and Culture
Open your senses to experience<br /> birds. How to use your eyes to find<br /> and identify birds, and notice their behavior and adaptations for living.<br /> How to use your hearing to remember bird songs. Naturalist Gail Johnson<br /> will have props and photos. Bring your binoculars or you can share Gail's.
Call the organizer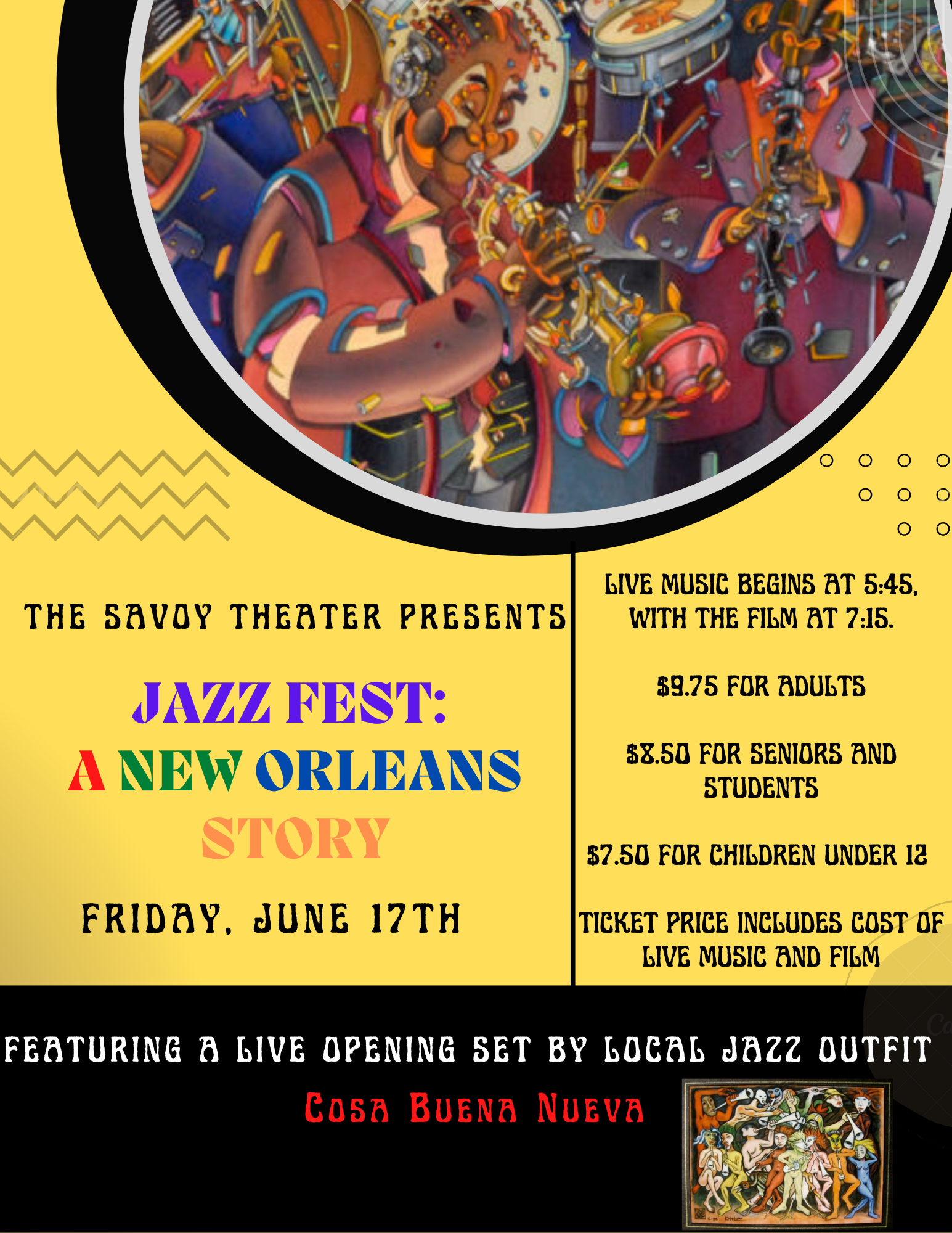 Fri Jun 17
5:45 pm to 9:00 pm
Jazz Fest: A New Orleans Story, with a live opening set by local jazz outfit Cosa Buena Nueva.
Friday Jun 17th 5:45 pm to 9:00 pm
@ 26 Main St, Montpelier, VT, 05602
Categories:
See & Do
Arts and Culture
Join us at the Savoy Theater on Friday, June 17th for a night of rousing merrymaking. <br /> <br /> Local jazz outfit Cosa Buena Nueva will be playing a live opening set to celebrate our latest gem, Jazz Fest: A New Orleans Story (PG -13). <br /> <br /> Weaving together live performances, interviews, and archival footage from the last fifty years of The New Orleans Jazz & Heritage Festival, this laudatory documentary marks the beauty, glory, and rich culture of The Big Easy. <br /> <br /> Live music begins at 5:45, with the film at 7:15.<br /> <br /> Adults: $9.75; Students and seniors: $8.50; Kids 12 and under: $7.50
Find Out More
Email the organizer
---