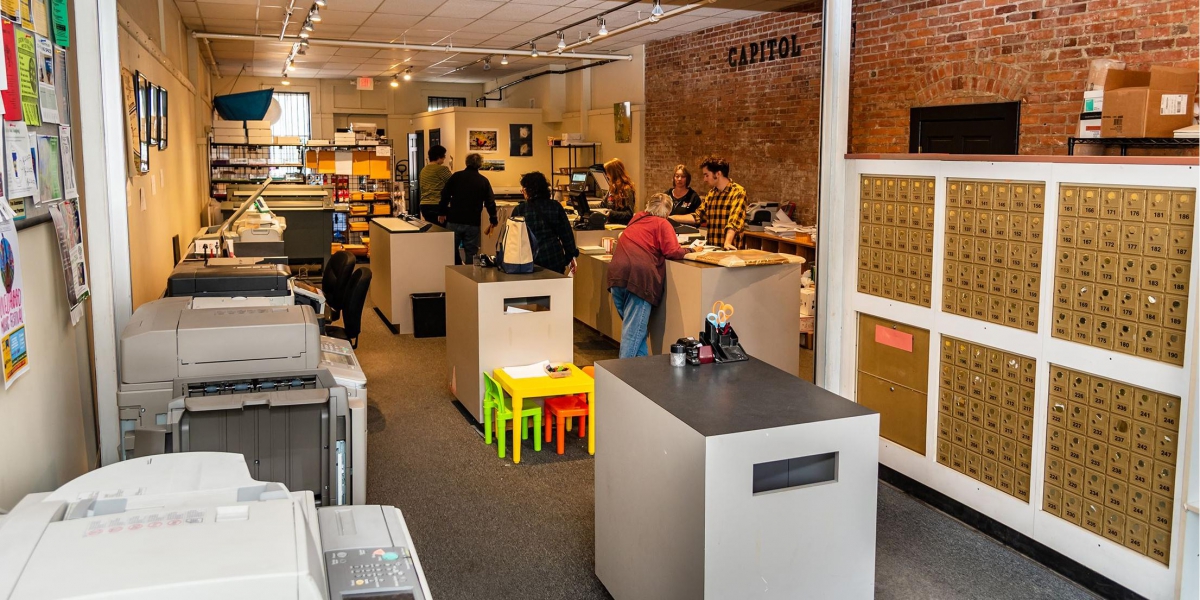 Area Services
Whether you are looking for a haircut or healing, Montpelier businesses can help. We are home to a large community of wellness-oriented businesses, and visitors come from across the region to take advantage of these unique services.
Use the Category Filter below to find everything from local realtors to financial service providers to attorneys.
"Of all the accolades earned by Montpelier, "best arts town" might stand out the most. The nation's smallest capital city offers professional stage performances at the Lost Nation Theater, live music by Montpelier Alive, and the Green Mountain film festival at the Savoy Theater. An impossibly quaint downtown is filled with art galleries and museums, bookstores and coffee shops, with the beautifully restored Vermont statehouse standing guard across the Winooski River. Community involvement is big here, with outdoor concerts held on the capital lawn and in parks around town, a co-op gallery called the Front that displays works by local artists, and a quarterly Art Walk that encourages more than two dozen galleries, shops, and cafes to open their doors."
- 51 Affordable Discoveries Across America 2019 by BudgetTravel