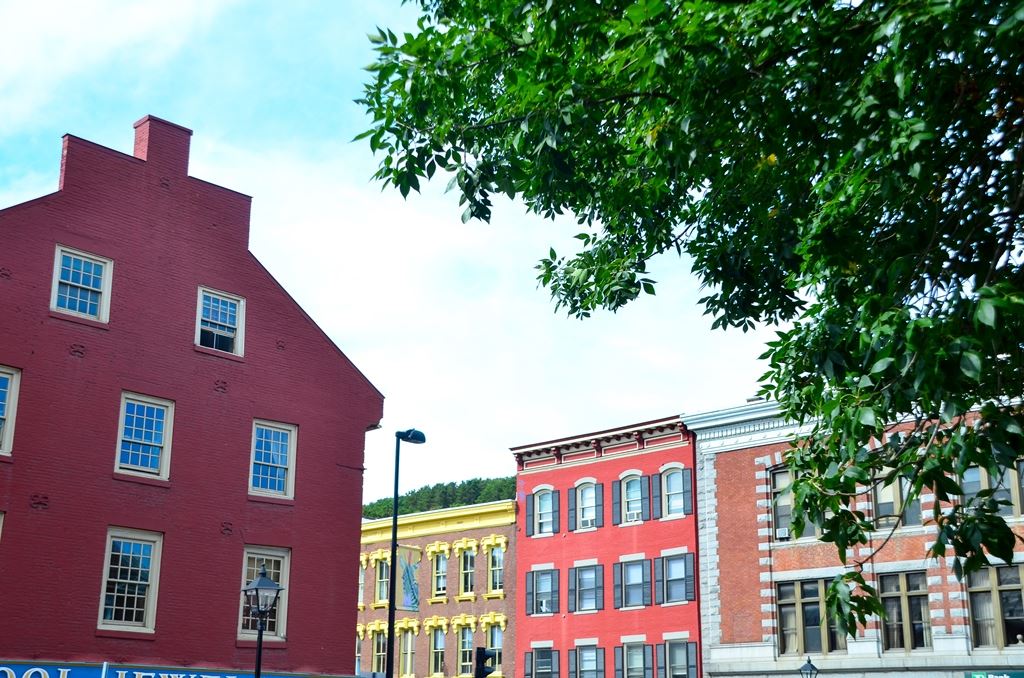 Stroll the quaint streets of downtown Montpelier and enjoy the beautiful historic buildings. Downtown Montpelier comprises the largest National Register of Historic Places District in Vermont.
The Montpelier Historic District is roughly bounded by Memorial Drive, Bailey Avenue, Hubbard Park, Vine Street, and Hubbard Street. Residences are private and not open to the public, but many of the businesses, institutions and government buildings welcome visitors.
Further information can be obtained from the State of Vermont's Central Region Visitors Center at 134 State Street.
According to nps.com, the 450 buildings that comprise the Montpelier Historic District reflect the town's prosperous past, during which time many high style and vernacular examples of various 19th century architectural styles were constructed. Such variety of styles, and the mix of domestic, commercial, religious, and institutional buildings speak to the slow but continuous growth of the town.
While the Vermont State House is the focus of the district, other significant buildings include the Pavilion Building, State Street's Federal style residences, the Italian Renaissance Revival Kellogg-Hubbard Library (a free private library since it opened in 1895), the 1891 headquarters of the National Life Insurance Company (constructed of Vermont brick and now occupied by the Vermont Department of Agriculture), and the 1880 depot for the Montpelier and Wells River Railroad (now a bank, beauty salon and offices). The 1820's Federal style building at the district's main intersection of State and Main Streets was damaged by fire, but successfully restored in 1998 with the assistance of a federal historic preservation tax credit. As a whole the historic district is a well-preserved collection of the essential buildings comprising any 19th century New England town, as well as a reflection of the major architectural styles of the century.
You may also like our "For History Lovers" Itinerary