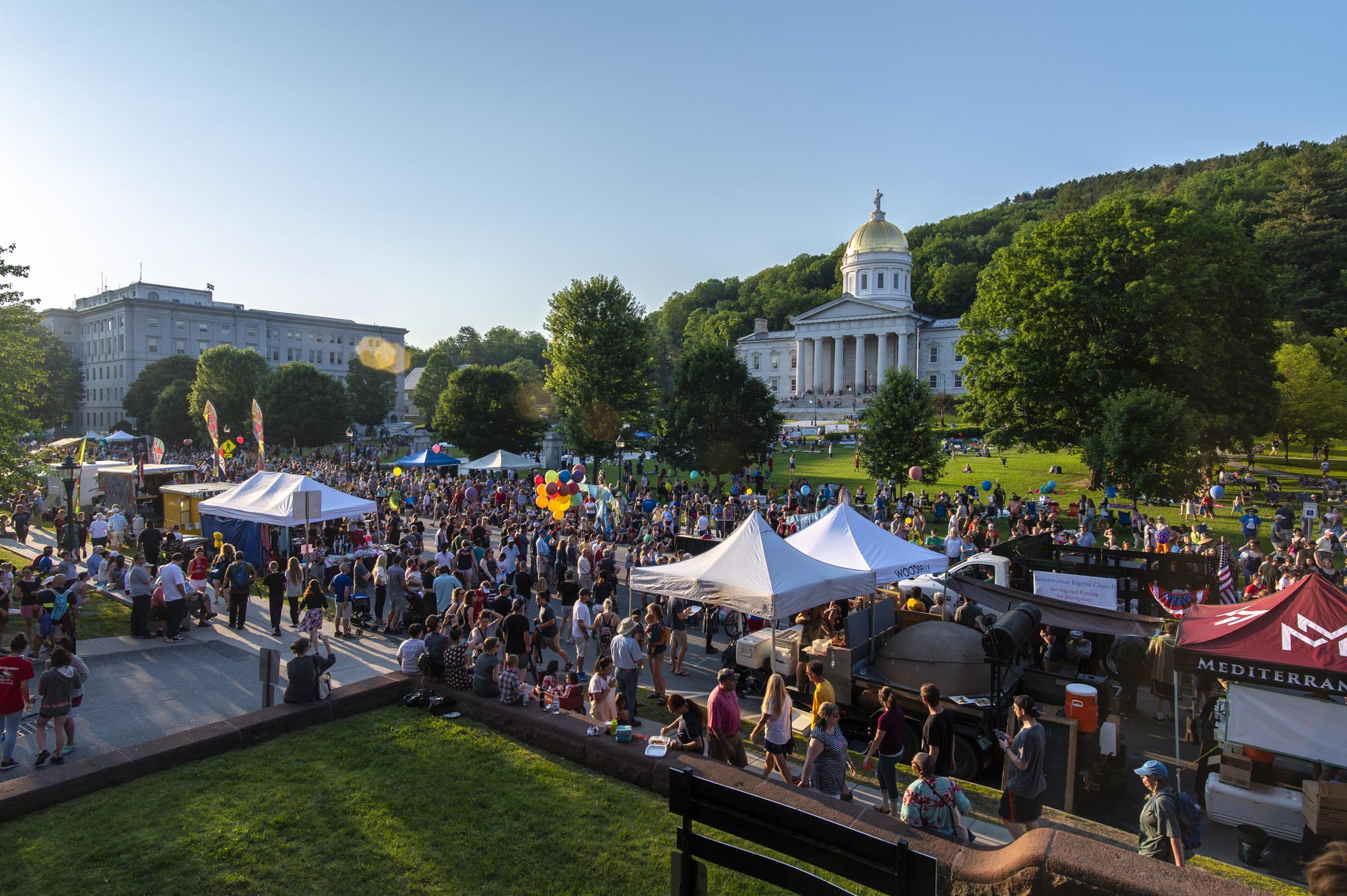 Updated for 2023
July 3rd Independence Day Celebration
July 3rd is the Capital City's largest festival of the year - a national holiday celebrated in a uniquely Montpelier way. Enjoy family-friendly activities happening downtown throughout the day.
The fun begins at 3pm with the July 3rd Food Truck Festival and FamilyFest on the State House Lawn. After the FamilyFest, the Montpelier Mile Road Race begins at 6 pm and kicks-off the Community Parade! After enjoying the parade, join us on the State House Lawn for a performance by Chad Hollister and more fun. The night is capped off by an epic fireworks show!
Montpelier Alive is excited to be planning a diverse, creative, and entertaining festival for our capital city. Help us make 2023's Independence Day parade the most spectacular yet!
Be part of the Independence Day Parade! The application to participate is now open until July 9th. Apply, on line, at: https://forms.gle/vBwyantDTiTwmhuA6 and read our parade details and guidelines in PDF form at: https://montpelieralive.com/parade-registration Applications must be submitted by June 9th, 2023.
Reach out with questions to the Parade Coordinator Yasi Z. at: [email protected]
Volunteer and be part of Montpelier's biggest event of the year! Interested? Visit our Volunteer page and register for a volunteer shift shown on the spreadsheet by contacting Yasi (Volunteer Coordinator at: [email protected]
---
This event is made possible due to the generosity of our community underwriters and sponsors!
Platinum Sponsors
Gold Sponsors
Silver Sponsors
Bronze Sponsors
Media Sponsors